Identity verification, fake-checking and data control system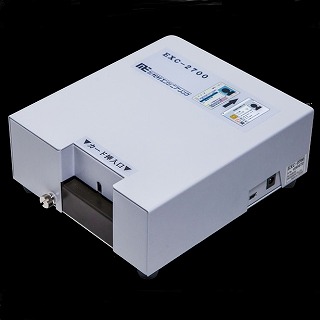 The only devoce that can check the information and create data base
外国人在留カード、マイナンバーカード、運転免許証 偽造鑑定本人確認装置 EXC-2700
The number of illegally staying foreigners is increasing rapidly.
The number of foreigners who have been caught and arrested for violating the Immigration and Refugee Act due to smuggling, overstaying after their stay period, staying in Japan with a tourist visa and staying there, and coming to Japan for the purpose of studying abroad, but in fact violating the Immigration and Refugee Law is increasing rapidly every year.
Forgery of residence cards is also increasing rapidly. Its purpose is to find a job to repay the debt of millions of yen paid to the broker when a foreigner leaves Japan,
open a bank account, make an apartment contract, make a mobile phone contract, etc.
Forged residence cards can be easily obtained within a few days about at US$50 to 200 by taking a photo of your face with your smartphone and sending it over the Internet.
Anti-counterfeiting holograms are also elaborately copied, which is generally indistinguishable from a counterfeit residence card.
You can get a passport and a residence card for about 50,000 yen per set. If both have the same face photo, no one is suspected of forgery.
Your forged passport and residence card both have the same face photo, and visual inspection is meaningless. The holograms are already elaborate and cannot be distinguished.
However, even if the printed surface can be counterfeited, there are many cases where the counterfeit card does not have an IC chip because the IC chip information cannot be rewritten.
It is most important to check the presence or absence of the IC chip and the information inside the chip.
EXC-2700 is the only device that can fulfill its role.
Currently, the EXC-2700 is the most reliable device that is used and standardized by many government offices, banks and companies all over Japan.
If you want to introduce this ID checker to your country, please provide the specification and samples of ID card for development.
Only one device that can check and create data base of ID card
外国人在留カード、マイナンバーカード、運転免許証 偽造鑑定本人確認装置 EXC-2700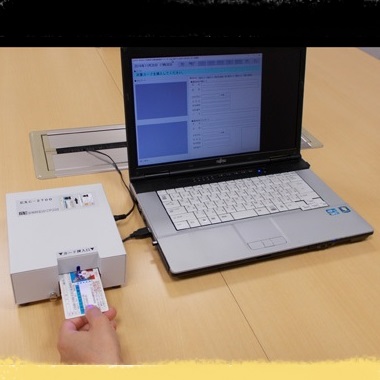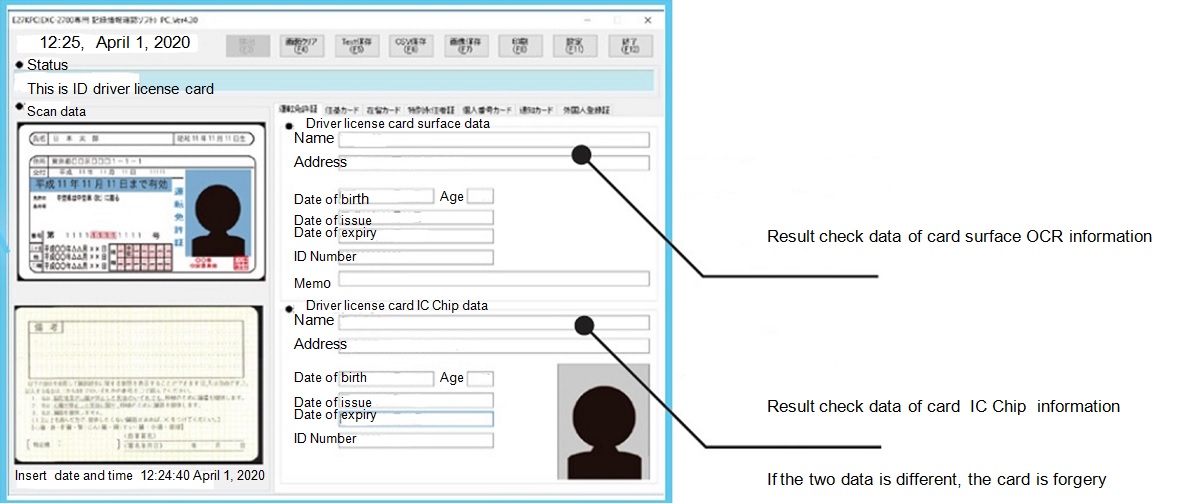 1. EXC-2700 can scan the both sides of the ID card at the same time.
2. It converts the card surface information to OCR to save it as a database.
3. It also save the IC chip information and face picture.
4. Easy operation without human error.
5. You no longer to copy and store on paper
6. You can browze information easily and instantly by creating data base.
7. You can find whether the ID card is counterfeit or not by comparing the IC chip information.
・EXC-2700 PDF catalogue
| | |
| --- | --- |
| Item | Description |
| Available card | Driver's license card, ID card, foreigner's residence card |
| Method | Double-sided scanning with line sensor, 1 direction |
| Size | H73 × W150 × D170 mm |
| Weight | Aprox 1.6kgs |
| Power supply / consumption | AC100V±10% , 50Hz/60Hz (when it uses AC adapter), Max 10W |
| OS | Windows 8, 8.1, 10 |
| Circumstance | Temperature:0℃~40℃ Humidity: 0%~80% |