Pass Pro EXC-2900 Passport data batch management system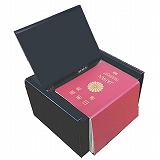 Compatible with passorts and driver's licenses all over the world
外国人在留カード、マイナンバーカード、運転免許証 偽造鑑定本人確認装置 EXC-2700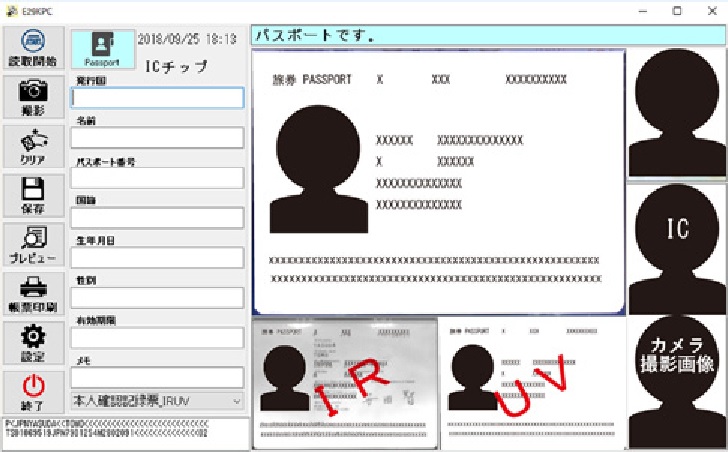 Feature of Matsumura Pass Pro EXC-2900
外国人在留カード、マイナンバーカード、運転免許証 偽造鑑定本人確認装置 EXC-2700
1.In one operation, scanning of identification page, OCR of passport information(MRZ), Reads IC chip data from epassport
2.Scans not only passports around the world, but also international driver's licenses and medical certificates for seniors.
3.Scanning up to A6 size is possible
4.Scanned data can be saved in CSV format or image, or printed as a form, and records can be saved
5.Equipped with USB hub function for external expansion
6.Images captured with a PC-connected camera can be saved.
7.Scans with ultraviolet(UV) and infraed(IR) illumination.
EXC-2900 PDF brochure
Item

Description

Objects

Passport (comforming to ICAO-DOC9303)

Scan method

Internal camera ( maximum size : 148 X 105mm)

Scan resolution

Passport : aprx 530dpi , A6 size : aprx 450dpi

OCR scan

MRZ of passport : ISO 1073/1 OCR B font, size1, alphanumeric

Non-contact IC
reader function

ISO14443 TypeA/B

Electric power

Input voltage: DC9V 1.2A ※AC adapter (AC100 to 240V ±10%, 50Hz/60Hz)

Size / Weight

Size : W170 X H97.5 X D145 mm without protrusion,
Weight : aprx 1kgs without AC adapter

Supported OS

Windows 8.1, 10

Usage
environment

6~10 hTemperature : 0 to 45℃, Humidity : 0 to 80% without condensation